EKOI COMP11 FULL BLACK JERSEY
1190.00
Free delivery for orders over R500.
Product Info
EKOI Competition 11 clothing is designed for competition and for serious cyclists. We've selected the highest-quality fabrics made in Italy specifically for use in competitive cycling.

The jersey is made of four different fabrics: wind-breaking in front, very light at the back, elastic on the sides and a second-skin effect on the shoulders and sleeves.

It has a fitted cut, and the back of the jersey is lengthened for better protection of the lumbar region when riding in the drops. The sleeves are longer than usual (like the pros) and laser-cut (no hem). The jersey is meticulously designed, allowing you to practice your favorite sport under the best possible conditions while looking great.
Product Features
4 different complementary high-tech fabrics make this technologically-advanced product unique:

Exclusive EKOI VITDRY [1] fabric 
- Captures and wicks sweat quicky to keep your torso dry
- Wind-proof
- Strong
- Soft 
- Elastic
- Made in Italy 

Ekoi elastic [2] 
- Snag-proof fabric
- Second-skin effect 
- Breathable
- Light
- Elastic
- Hem-free finish on sleeves
- Made in Italy

MITI Extrafil [3] fabric 
- Its airy design draws away sweat 
- Highly breathable and well-ventilated
- Made in Italy

MITI Full Moon fabric 
- 87% polyester + 13% spandex
- Micro-perforated
- Highly elastic
- Made in Italy
Technical Features
Zippers:
- Auto-locking YKK.
- Guaranteed strong and easy to open and close.
- Zipper garage (to keep the jersey zipper from rubbing against your bib shorts).
- Zippered back pocket for your SOS card.

SEAMS:
- Thread made in Italy (CUCIRINI TRE STELLE)
- Guaranteed strong.
- Flat lock triple-thread seams.

ELASTIC SUPPORT BAND:
- Wide band at the front of the jersey (5 cm).
- Tapered cut for optimal comfort.
- Silicone band on the back and sides of the jersey supports the lumbar region.

BACK POCKETS:
- 3 standard pockets.
- 1 zippered pocket for your SOS card.
Size Chart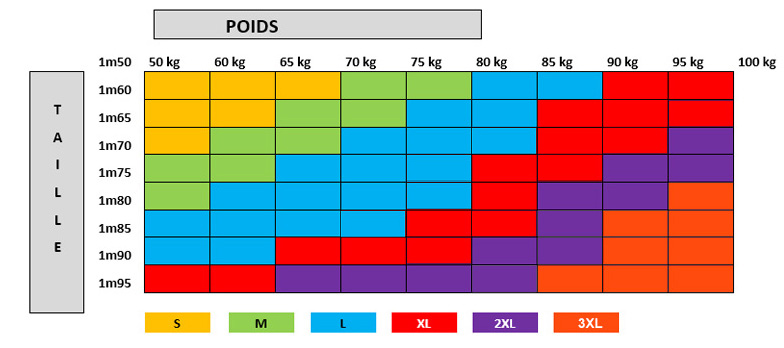 Product Information
Colour

 

: Full Black

Sale type

 

: best selling